Changing Latitudes Real Estate
407-922-9767
14650 Gatorland Drive Suite #3
Orlando, FL 32837

Meet Our Team
Carrie Courtney - Co-Owner of Changing Latitudes Real Estate, Listing Specialist 
407-922-9767
carrieclpm@gmail.com
In my "prior life", I developed, ran and eventually sold two very profitable businesses. This entrepreneurial spirit naturally lead me to real estate where I became a top RE/MAX agent receiving many awards. After joining forces with my husband, Dave Courtney and two other top former RE/MAX agents, we soon opened up our own Real Estate Brokerage, Changing Latitudes.
Originally from Michigan, I have resided in Central Florida now for over 22 years. I love spending time with my family, taking care of my husband and 7 children and traveling whenever I can find time to get away!
It's great working with Dave together as a husband/wife team! With twenty plus years experience, we have gained invaluable insight when it comes to advising clients with their real estate needs.The key to our success is the team approach and our ability to be in two different locations at once, as well as giving a male and female perspective, provide an invaluable service to our clients.
Whether relocating across the Country or moving across the street, providing detailed community information and knowledge of the real estate market is a cornerstone of the Carrie and her team. A tribute to our on-going success is the majority of our business comes from past satisfied clients in the form of referrals.
Dave Courtney - Co-Owner, Licensed Real Estate Broker, Property Manager
407-468-9368
CLPMFlorida@gmail.com
As a 25+ year resident of Central Florida, Dave Courtney has been involved in all aspects of real estate sales, management and leasing since he was licensed. Before opening his own company, Dave was a Broker/Associate with RE/MAX for over 10 years. Dave has held investor purchase seminars and showcased his investment properties in International cities such as London, Manchester, Utrecht, Dublin and all over the U.S. He has been called as an expert witness involving real estate disputes, lectured at real estate conferences and taught numerous classes at the Association of Realtors. Dave has participated in over 1000 successful real estate transactions for all types of buyers - predominately investor purchasers. About 30% of all of Dave's customers are foreign investors.
Dave's prior management experience includes 10 years in supervision with Wet 'n Wild Water Parks and 5 years as restaurant manager/restaurant opener for the Cheesecake Factory Restaurants in Chicago and Orlando. Dave is "In his 40's" and happily married to his real estate partner, Carrie Courtney. They have 7 beautiful children.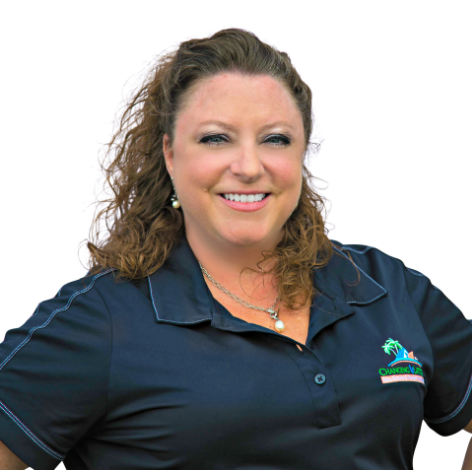 Karen Salter - Realtor, Buyer's Agent, Vacation Home Specialist
352-227-0451
realtywishes@aol.com
Karen has represented both local and international buyers and sellers in their residential and vacation home real estate needs in the counties of Orange, Osceola, Lake, and Polk.
Building lifelong relationships with her clients and respecting their needs and concerns throughout and after their entire transaction process is what Karen believes. She also believes that her work experience for many years as a Kindergarten teacher as well as her master's degree in Counseling both greatly assist with providing a level of patience and reassurance throughout the entire real estate purchase process for her clients. She will be happy to provide the support that is needed every step of the way!
Karen is a member of the Florida Association of Realtors, National Association of Realtors, and the Orlando Regional Realtor Association. She's available at your convenience to discuss any of your real estate needs.
Danielle Gonnelli - Realtor, Buyer's Agent
Danielle.ChangingLatitudesFL.com
I was born in Long Island, New York but have been in Florida for 20+ years. Spending most of my time in Central Florida, my family and I have a special spot in our hearts for Disney World.
My husband and I share a great love for our twin girls and enjoy watching them learn about the world around them as they develop and grow into their own spunky personalities.
Some of the most interesting times of my life have been while I worked on an expedition cruise line and traveled to Alaska, British Columbia and the western parts of the United States while learning different cultures and gaining an appreciation for natural beauty.
I have been working in customer service for over 15 years. You'll enjoy my positive attitude and efficiency while I ensure you are enjoying yourself during the process of changing your latitude!
As an agent who's an expert in this local area, I bring a wealth of knowledge and expertise about buying and selling real estate here. It's not the same everywhere, so you need someone you can trust for up-to-date information. I am eager to serve you. 
Mark Koopmans- Realtor, Buyer's Agent 
830-265-8082
mark.koopmans@yahoo.com
Why Me?
As a local Realtor and Buyer's Agent who lives in Kissimmee, I've developed a wealth of knowledge and expertise about buying and selling residential (and investment) real estate in the Kissimmee/Davenport - and surrounding areas.
Helping to Find Your Dream Home
Buying a house in a new city - or even around the corner - can be very stressful (those agents sometimes don't call back, or return my emails either) but with my access to the Multiple Listing Service, I can easily get you the needed information.)
I'm a Realtor who communicates in a fast, professional manner; someone who's hungry to earn your business, but I'm also someone who never forgets you could have chosen anyone else. Perhaps most importantly, I am someone who will, for as long as it takes, be there for you every step of the way until I find the right home - at the right price - for you and your family.
Savanna Escobar - Realtor, Buyer's Agent
321-945-8201
SavannaEscobarCL@gmail.com
Elmy Peralta - Realtor, Buyer's Agent
407-785-4621
ElmyPeraltaCL@gmail.com
Having been born in Houston, Texas and then living in Dominican Republic to New Jersey, Elmy has been more than happy to call Central Florida home for the past 15 years. She is more than willing to share all the knowledge she has gained to the buyers she works with. She will make your wants and needs her priority and find you the perfect home so you too can call Central Florida your home.
Elmy is currently a student at Valencia College pursuing her Associates in Science for Property Management. She then will transfer to University of Central Florida to get a Bachelor in Business Management. She works consistently to educate herself in the newest information that will be beneficial to any home buyer. 
You need someone who knows this area inside and out! Elmy will work with you to find the right home at the right price for you, including all the neighborhood amenities that matter - not to mention the essential criteria you have for your ideal home. Feel free to contact Elmy for any of your Real Estate needs and she'll help you change your latitude. 
 Jerald Trott- Realtor, Buyer's Agent
407-748-1326
JeraldTrott@gmail.com
Jerald Trott is a long time resident of Orlando, Florida. In addition to his Florida Real Estate Licence, Jerald holds a property management certificate from Penn Foster and a Bachelor's degree in criminal justice from Everest University. He has worked in customer service for the local theme parks for over twenty years, receiving numerous awards for exemplary service. This knowledge of the Central Florida area and strong commitment to customer service equip Jerald with the skills that he brings to educating home-buyers and sellers, negotiating contracts, and effectively marketing the team's listings.

Jerald currently resides in the Windermere area with his beautiful wife Katie. He enjoys traveling, spending time at the Disney theme parks and is a die-hard baseball fan. As animal lovers, he and Katie are the proud owners of a dog, four cats and a bunny! Jerald spends his spare time volunteering for non-profit organizations such as Give Kids The World and the Make-A-Wish foundation.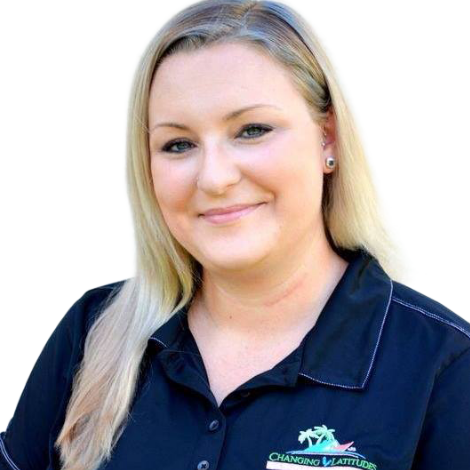 Paige Waters- Director of Property Management & Real Estate Transaction Coordinator
changinglatitudesfl@gmail.com
Paige has lived all over the Sunshine State with most of her time being spent right here in Central Florida. She is a graduate from the University of Central Florida, with Bachelors in Business Administration and Psychology. She is also a loving mother to a sweet five-year-old boy; they love to frequent all the local theme parks!
Paige has been working in customer service and management for 15+ years. She joined the Changing Latitudes team in 2016 as the liaison for all our property management owners, tenants, and vendors, and is looking forward to her future in real estate and property management!